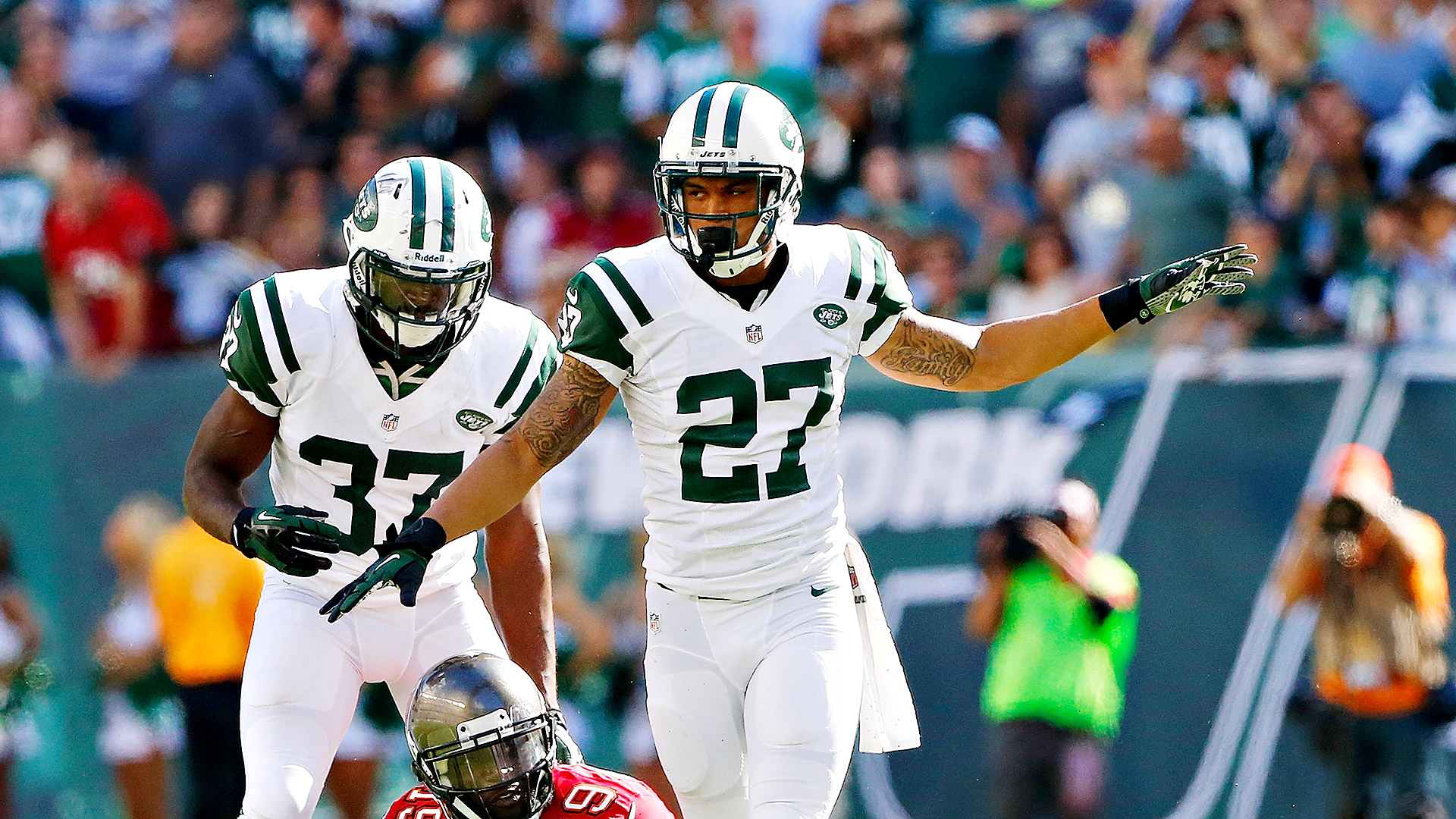 Photo courtesy of ESPN
In 2014, the Jets had one of the worst secondaries in the NFL. In fact, it was one of the worst in recent memory. They ended the year with four cornerbacks, two of whom I had never heard of prior to them appearing in their Jets uniforms for the first time in Phillip Adams and Marcus Williams. Another one of those four corners was Kyle Wilson, who has been bad his entire career since the Jets spent a first round pick on him in 2010. 
The reason why the Jets were so thin and so bad at corner was partially due to John Idzik failing to upgrade the position too much during the offseason, but also due to other circumstances. The Jets cut Antonio Cromartie last year because he was terrible in 2013. It's now clear that his abysmal performance was because he was playing hobbled all year, and after a short stint in Arizona is now back with the Jets. Many cornerbacks were on the market in the spring of 2014, but most notably Aqib Talib and Dominique Rodgers-Cromartie, the cousin of the then-former, now current Jet Antonio. Idzik stayed away from those guys, and, for a team that needed multiple corners, only signed Dimitri Patterson from the Dolphins. I wasn't in love with the acquisition, but I was fine with it because Patterson is a decent enough player. In the third round of the draft, Idzik took Dex McDougle out of Maryland. This meant that the Jets were set to pin the starting #1 corner job on the second year player out of Alabama, Dee Milliner.