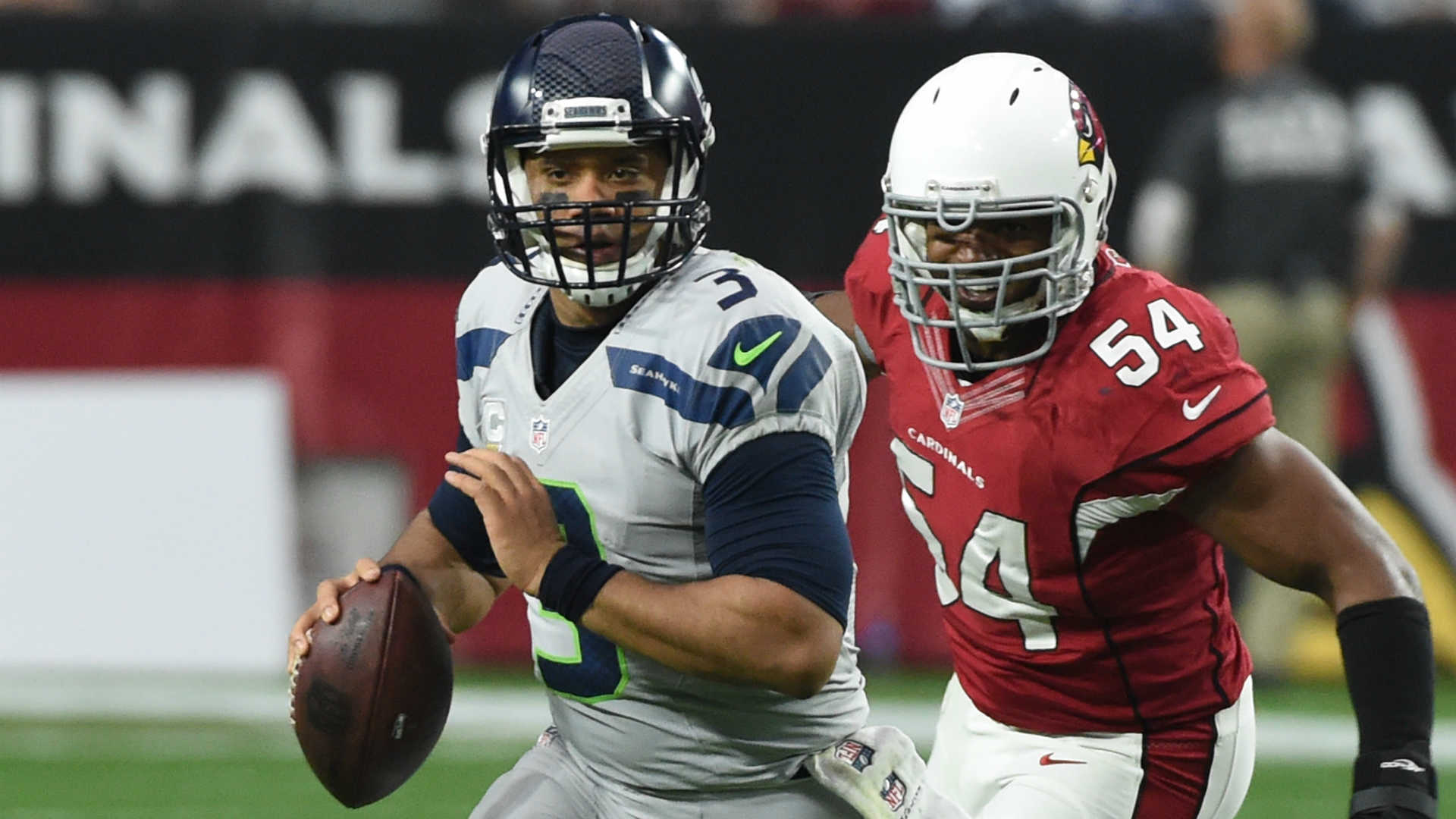 Photo courtesy of Sporting News
So, I didn't do preseason predictions this year. I meant to, and thanks to poor planning and the obviously hectic nature of my first few weeks in college, I was left with not enough time to complete thorough projections for every team in the league. Based on my general thoughts from summer, some of this season's results have been surprising, such as the Panthers morphing into a powerhouse with no thanks owed to their receiving corps, Peyton Manning becoming a shell of a shell of his former self, Green Bay's descent to complete and utter mortality, and Kirk You Like That Cousins's ascent to glory. Still, I was right about quite a few things, such as Arizona being a very good team, the Pats obviously continuing their run of dominance in the AFC, and the Vikings taking quite a few people by surprise.
Of course, all this reflection can only mean one thing: it's playoff time. One of the best months of the year is ahead, which will culminate in the crowning of a new Super Bowl Champion at Levi's Stadium. This season has been pretty weird overall, especially considering that Brian Hoyer, A.J. McCarron, and the aforementioned Cousins are starting home games this weekend. Despite this, my picks have not suffered, going
128-120-7
on the season. Of course, the one issue with that is that there are 256 games in a season, yet I've only accounted for 255. Small error that I don't quite have the time to deal with right now because I'm flying back to campus soon, but I will fix. Either way, this was a lot better than my dismal record from last season.
After my picks for this week, I'll continue with my predictions for the rest of the postseason. Let's get on with the show!
UPSET ALERT
next to games in which I think the underdog will win outright, not just cover. Home team in CAPS.
Chiefs (-3) over TEXANS.
The Chiefs are the hottest team in the NFL, seeing as they just reeled off ten straight wins to propel themselves into the playoffs. They went from a 1-5 team on the verge of their season suffering a cruel death, to a sexy pick by some smart people to possibly challenge the Patriots in the AFC playoffs. I'm one of those people. I'm all in on these Chiefs, led by their rejuvenated defense, and their sudden discovery of a legitimate passing game.
The Texans on the other hand, are a pretty dangerous team in their own right. Despite playing like trash to begin the year, to the point that I continued to bash them week after week as they stayed alive in the AFC South race because no one else wanted to win the division, they can cause the Chiefs, or any team in the playoffs trouble. J.J. Watt's presence on defense continues to be an underrated force, and DeAndre Hopkins is easily one of the best receivers in the league, and impossible to cover for four quarters. Playing at home, they're going to be a tough out.
But by 7:30, they will be out.
Chiefs 21, Texans 17.
BENGALS (+1.5) over Steelers.
Injuries on both sides will affect the gameplans of these teams heavily. Without Andy Dalton, the Bengals will rely on a more run heavy attack than usual, as well as having the receivers run shorter routes to protect A.J. McCarron, only in his fourth career start.
On the Pittsburgh sideline, the loss of DeAngelo Williams will prove to be important, but possibly not deadly. The well balanced attack boasted by the Steelers all year will not be as prevalent with Fitzgerald Toussaint and Jordan Todman in the backfield.
Both teams can stay afloat without Dalton or Williams, but the real story here is on defense. Pittsburgh's defense, to be blunt, isn't very good. The days of the Steel Curtain are long gone, and this team has a much different identity. Cincy, on the other hand, has a strong defense that will give Roethlisberger and Co. lots of trouble.
Most importantly, McCarron isn't that bad. He can be a highly effective game manager, even when facing off against a high powered offense. The Bengals are equipped with more than enough weapons for someone like him to match the Steelers' scoring.
Bengals 30, Steelers 27
Seahawks (-4) over VIKINGS.
Plain and simple, the Seahawks are a much better version of the Vikings. These two teams are built similarly, with a great running game, an athletic quarterback who is capable of making big throws when needed, and of course, defense. Despite Marshawn Lynch being ruled out of this game, the problem for Minnesota lies in the fact that Russell Wilson is light years better than Teddy Bridgewater. Wilson's scrambling ability extends plays well beyond their expiration, and leads to positive gains on broken plays. Bridgewater tries to do this, but just isn't as skilled. Seattle's going to minimize Peterson's impact, as much as any team actually can, and force the Vikings the win the game in the air. I believe in Teddy, but not that much.
Seahawks 31, Vikings 17.
WASHINGTON YOU LIKE THATS (-1) over Packers.
You like that?
The power of Kirk Cousins should be enough of an explanation, but if that's not enough, add in the fact that the Packers are simply not the same team this year. Their offense has been shockingly mediocre, and their defense hasn't played incredibly well. They backed their way into the postseason thanks to the Lions melting down and a ridiculous Hail Mary play that would be completed 1 out of 1,000 tries.
Washington on the other hand, thanks in part to their famous rallying cry, has been playing very well recently as they almost coasted to an NFC East title in December.
Washington 24, Packers 20
Based on these results, here are my picks for the rest of the playoffs
Divisional Round
PATRIOTS over Bengals.
Chiefs over BRONCOS.
PANTHERS over Seahawks.
CARDINALS over Washington Professional Football Team.
Championship Round
Chiefs over PATRIOTS.
Cardinals over PANTHERS.
Super Bowl
Cardinals over Chiefs.
Enjoy round one, folks.