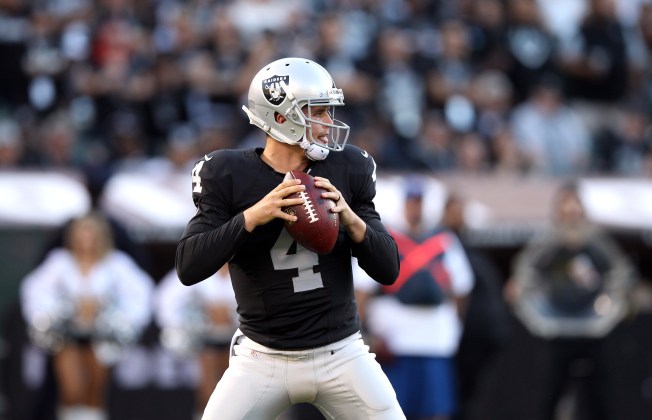 Photo courtesy of NBC Bay Area
Last week was my first sub-.500 week this season, which ends a pretty nice six week run. Still, I'm comfortably above .500 for now, but I have don't really have much of a feel for this week's games. There are a bunch of weird lines, and I found myself flip flopping a lot more than usual.
I started off on Thursday with...a loss. I thought that the Seahawks would win, but 6.5 seemed like a lot of points to me. I was wrong. And for that, I thank Colin Kaepernick, who has now entered the Josh Freeman Zone.
once again, I forgot about Thursday night football. Pick: 49ERS (+6.5) over Seahawks

— William Botchway (@WilliamBotchway) October 23, 2015
I tweeted my pick for the early London game this morning, and I look great thus far. Always pick against E.J. Manuel, no matter what.
My pick for today's breakfast football game: Jaguars (+3.5) over Bills.

— William Botchway (@WilliamBotchway) October 25, 2015
I really hate to do this, but I have a lacrosse game later so I have to do some very quick picks.
UPSET ALERT next to games in which I think the underdog will win outright, not just cover. Home team in CAPS.