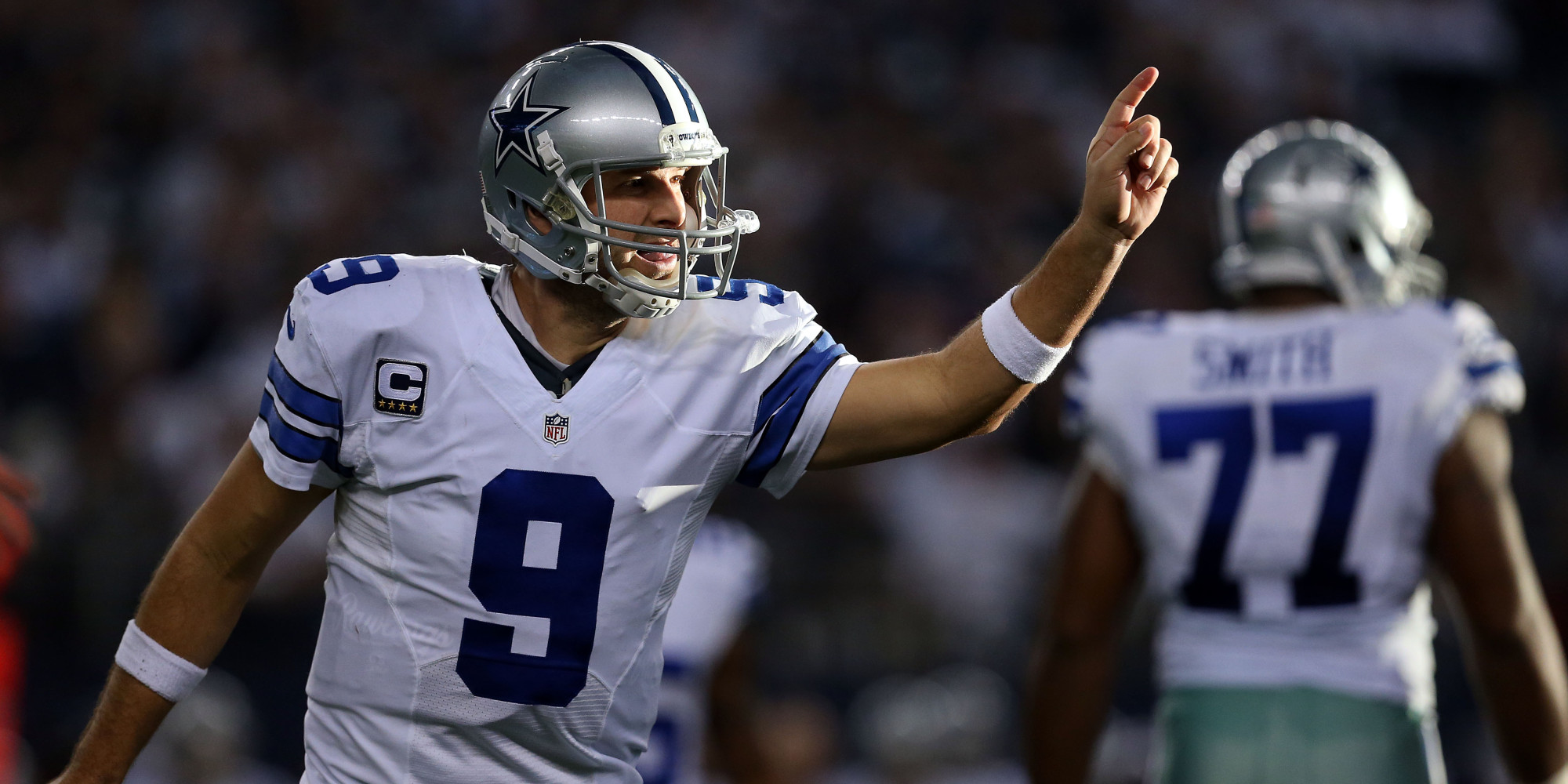 Photo courtesy of Huffington Post
I went 7-7 in Week 10, despite having a good feeling about the picks earlier in the day. Then some of the best teams in the league put up some weird performances, leading to three of my more upsetting losses. The Packers lost a game the Lions tried desperately to give away, but wouldn't have covered anyway because there's something seriously wrong with that team. Peyton Manning and Andy Dalton both turned into pumpkins last week, costing both of their teams games.
However, I already have a win in the bank for Week 11. I did not watch a second of this game, and I was fully expecting the Jags to find a way to let me down, but instead, they find themselves in good position to win the division.
My pick for tonight's game: JAGUARS (-3) over Titans.

— William Botchway (@WilliamBotchway) November 20, 2015
Quick picks today because I've procrastinated on an essay for the past week and a half.
UPSET ALERT
next to games in which I think the underdog will win outright, not just cover. Home team in CAPS.
Raiders (+1) over LIONS. UPSET ALERT.
Colts (+4.5) over FALCONS.
Jets (-3) over TEXANS.
Buccaneers (+6) over EAGLES.
BEARS (+1) over Broncos. UPSET ALERT.
Rams (+2.5) over RAVENS.
Cowboys (-1.5) over DOLPHINS.
Washington Professional Football Team (+7.5) over PANTHERS.
Chiefs (-3) over CHARGERS.
VIKINGS (-1) over Packers.
SEAHAWKS (-13.5) over 49ers.
Bengals (+4.5) over CARDINALS.
Bills (+7.5) over PATRIOTS.
Last Week:
7-7

This Week:
0-1
Season:
73-67-5