Russell Wilson and the Seahawks will feel as cool as Wilson in this sweater after today's game. Photo from gq.com
I started off pretty well last week, with the Seahawks coming back from a 20-3 deficit and beating the Texans in overtime on the road to make me happy, and cause all those who picked the Texans to curl up into a ball and cry. I ended up with a 9-6 record, which is pretty good, and keeps my streak of weeks without a sub-.500 finish at nine straight dating back to Week 16 of last year, including the playoffs, and excluding the Super Bowl.
So far, I'm continuing my run of success with a weird win on Thursday night. First of all, I made my pick a bit late, after the game had already started, but I had yet to check the score. I tweeted it, as per usual, (
@WilliamBotchway
):
BROWNS (-3.5) over Bills.
I immediately checked what was going on and found...the Bills were up 7-0. I still had confidence in Brian Hoyer and the Browns being able to come back. Then I realized why Jordan Cameron was doing absolutely nothing in my fantasy lineup...oh no...: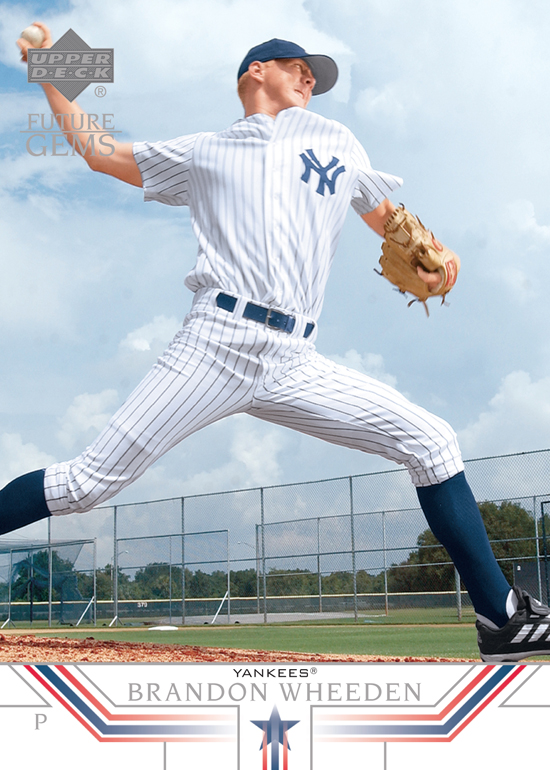 So bad they didn't bother to correct the mistake. Little did Upper Deck know that this card would be a future gem for all the wrong reasons. Photo form upperdeckblog.com/
Hoyer tore his ACL, and he's out for the year, which means that Weeden has appeared to make my fantasy team's two hidden gems (Cameron and Josh Gordon) into nothing again. I was quite worried about my pick, but then EJ Manuel got hurt and...oh no...:
Jeff Tuel brought his 4-22 college record into the game and got outplayed by Brandon Weeden. Those are the saddest five words ever written. Thanks to Tuel being bad, I snuck away from that game with a victory. Shoutout to Kiko Alonso for being ridiculously impressive in each of his first five games.
Thank God I decided not to watch this abomination of quarterbacking.
Let's move on.
Quickly.
I'm now 4-1 on Thursday night games, and 37-25-2 on the season. Let's continue the run!
UPSET ALERT next to games in which I think the underdog will win outright, not just cover. Hoem team in CAPS.
BEARS (+1.5) over Saints.
Oh come on! Maybe I was wrong about the Saints, but I still can't trust their defense. It's still generally the same personnel from a historically putrid unit last year. I don't see this holding up all year. And on the road against a team that is probably better? Even after the Bears defense didn't show up in Detroit last week, I see them having a bounce back game. Also, I must continue the now three week long trend of picking the underdog against the Saints.
UPSET ALERT.
BENGALS (+1.5) over Patriots. Maybe I was wrong about the Bengals as well. By all accounts, Andy Dalton had an awful game last week, and now I'm seriously worried about my super Bowl pick. I never thought that this Ginga Ninja was a star, or even anything better than slightly above average. But I was counting on him being at least a great game manager, and I don't know if that's a realistic goal anymore. I realize it was just one game, against a pretty good defense, so I'm holding out hope for now, but you're on thin ice Andrew. The Patriots are still really good, in case you thought any different after the first two weeks of the season, but I think the Bengals are better as long as Dalton plays well. UPSET ALERT.
Lions (+9) over PACKERS. The Packers are good, and playing at home. But this line is ridiculous, especially considering the fact that we don't know for sure which is the better team. It's not out of the realm of possibility that the Lions are actually superior to the Packers. Even so, they're going to lose, but not by this much.

Chiefs (-2.5) over TITANS. Okay, this is an interesting one. The Chiefs are better, especially when you factor in Ryan Fitzpatrick starting for the Titans. But how much better? That we don't exactly know, and I won't be surprised in the least if Tennessee pulls this one out.
Seahawks (-1) over COLTS.
I don't trust the Colts defense yet, and last week against the Jags was certainly not a measuring stick. This is a true test, and if they are able to slow down Seattle, they have my attention. I just don't believe that's happening.
Jaguars (+12.5) over RAMS.
The Rams are obviously better. This is because the hopeless Jaguars are so obviously the worst team in the NFL and it's not even close. With that said, the Rams will struggle mightily on offense, so a 13 point blowout would be rather hard to accomplish. But don't put it past this Jacksonville squad, remember, their quarterback in Blaine Gabbert. But then again, how much better is Sam Bradford?
DOLPHINS (-2.5) over Ravens.
Home team pick here. I still think that the Ravens are fine, and that last week's performance from Joe Flacco isn't anything new. What did you actually expect from him this year? He's always been inconsistent, with some really great moments, and some gruesome lows. So of course he was overpaid, and it didn't take him long to show it. At least the good times are more frequent than the bad, which is why he has value. I'm not jumping off the Ravens here, they'll be in contention for a playoff spot come December. Now, if they lose this game, this tiebreaker may come back to haunt them and eventually cost them that playoff spot.
GIANTS (Pick'Em) over Eagles.
Finally! Vegas has a Giants line right for once. Both teams aren't that great, but one is playing at home. I say the G-Men grab their first win, and are favored by 17 points next Thursday in Chicago.
Panthers (Pick'Em) over CARDINALS.
Probably the most underrated game of the week, I'm excited to see what the Panthers can do here on the road. While the Cardinal offense isn't the greatest test in the world, if they win, watch out for the Panthers in the playoff hunt.
Broncos (-7) over COWBOYS.
The Cowboys don't really have a great defense. Unfortunately, they're facing an offensive powerhouse. Problem? I think so.
49ERS (-6) over Texans.
I don't think that the Texans are the team that everyone made (including myself) them out to be prior to the season. Conversely, despite their 2-2 record, the Niners
are who we thought they were
.
Chargers (-4.5) over RAIDERS.
Ahh, the classic 11:35 game features the not so terrible Chargers against the not so terrible Raiders. But the Raiders are more terrible than not, while the Chargers might compete for a playoff spot. And the Raiders have a QB surplus, that is, if you're looking for bad, inaccurate quarterbacks.
Jets (+10.5) over FALCONS.
Oh come on! 10.5 points! The Jets are bad, but not
that
bad. While this will probably be a 20 point blowout, I certainly wouldn't bet on it. Yes the Jets just keep getting called for flag after flag, and yes Geno Smith is turnover prone. But still, the Falcons haven't looked amazing so far, and it's 10.5 points!
Last Week:
9-6
This Week:
1-0
Season:
37-25-2
P.S. I'm happy that Josh Freeman was released. He's above Greg Schiano and his stupid smear campaign. He'll find work soon.