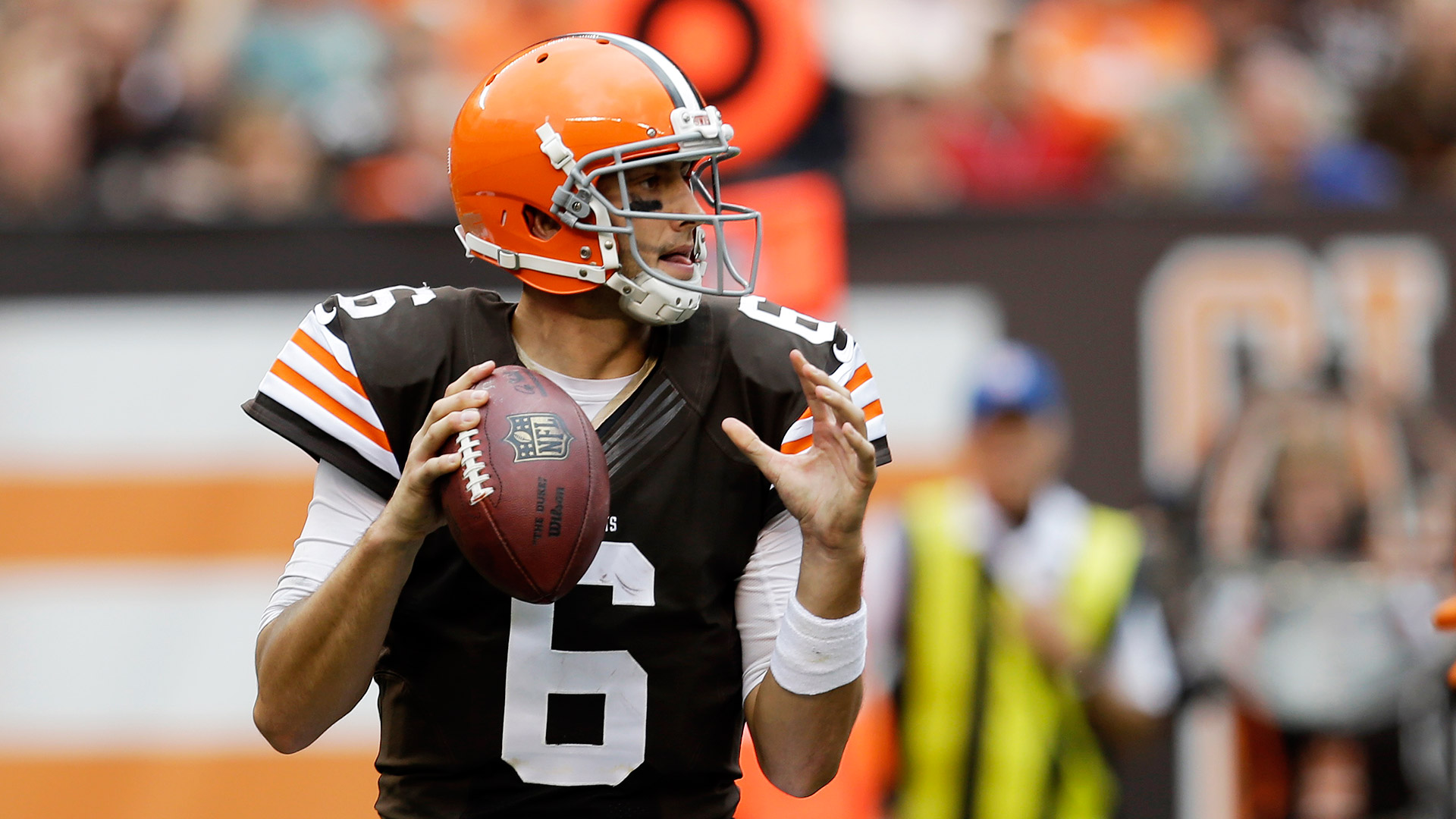 Photo courtesy of ESPN
Last week I got two of my picks wrong because of stupid touchdowns in the final minute of the game by the favorite, allowing them to cover. Even worse, both of those touchdowns were pick-sixes during desperate attempts by the underdog to tie the game, or in the case of Washington, have a chance to win it on their final drive. But, Geno Smith threw a pick to Aqib Talib, who scored with 15 seconds left in the game, while Rashad Johnson returned a Kirk Cousins interception for a touchdown with 18 seconds remaining.
Those are two of the dumbest backdoor covers I've ever seen.

We now live in a world where the Browns have a great chance of being 6-2, and the Cowboys have a great chance of being 9-1. Yup.
My week got off to a good start on Thursday. As always, I made my pick on Twitter (
@WilliamBotchway
):
My pick for tonight's game: Jets (+9.5) over PATRIOTS. I know I'm going to be wrong, but those are a lot of points to give the Jets
— William Botchway (@WilliamBotchway) October 16, 2014
It turns out I was right. And, just when I thought that the Jets were going to complete their comeback drive and salvage their season...

Make it stop.

But hey, at least I'll be getting a Percy Harvin jersey by the end of the year. If it sounds like I'm underselling my excitement for that trade, I am. I'm saving it all for a later article.

Quick picks this week, as my computer decided that it doesn't feel like connecting to the internet this morning.


UPSET ALERT next to games in which I think the underdog will win outright, not just cover. Home team in CAPS.
RAVENS (-6.5) over Falcons.
BILLS (-6) over Teddy Time.
BEARS (-3) over Dolphins.
LIONS (-1.5) over Saints.
PACKERS (-6) over Panthers.
Bengals (+3.5) over COLTS.
Browns (-5) over JAGUARS.
RAMS (+6.5) over Seahawks.
WASHINGTON PROFESSIONAL FOOTBALL TEAM (-5) over Titans.
CHARGERS (-3) over Chiefs.
COWBOYS (-4.5) over Giants.
Cardinals (-3.5) over Raiders.
49ers (+6.5) over BRONCOS.
J.J. Watt (+3) over STEELERS.
Last Week: 7-8

This Week: 1-0

Season: 39-51-1