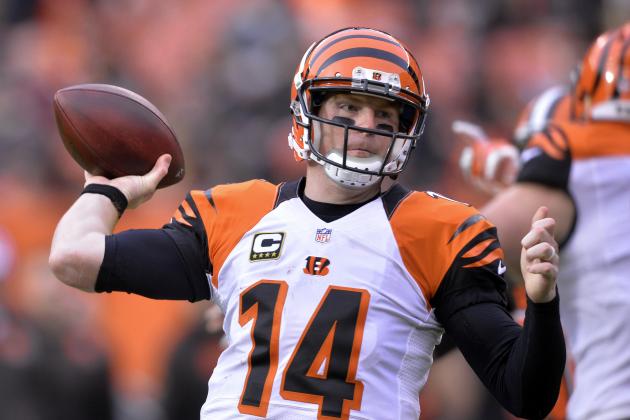 Photo courtesy of Bleacher Report
It's finals season, so quick picks are absolutely necessary right now. I don't think I'll even be able to watch any games today because college is great...until December.
My pick for tonight's game: Vikings (+10) over CARDINALS

— William Botchway (@WilliamBotchway) December 11, 2015
I won on Thursday night thanks to an incredibly ridiculous line. Whoever bet the Cards laying ten points needs to seriously re-evaluate their gambling habits.
That's as much analysis as you're getting this week.
UPSET ALERT
next to games in which I think the underdog will win outright, not just cover. Home team in CAPS.
Bills (+1) over EAGLES. UPSET ALERT.
BROWNS (-1.5) over 49ers.
Lions (-3) over RAMS.
Saints (+5.5) over BUCCANEERS.
Titans (+8) over JETS.
BENGALS (-1.5) over Steelers.
JAGUARS (-1) over Colts.
Chargers (+10.5) over CHIEFS.
BEARS (-3.5) over Washington Professional Football Team
PANTHERS (-7.5) over Falcons.
Seahawks (-10.5) over RAVENS.
BROCKOS (-6.5) over Raiders.
PACKERS (-6) over Cowboys.
PATRIOTS (-5) over Texans.
Giants (-2.5) over DOLPHINS.
Last Week: 6-10

This Week:
1-0
Season:
94-92-5