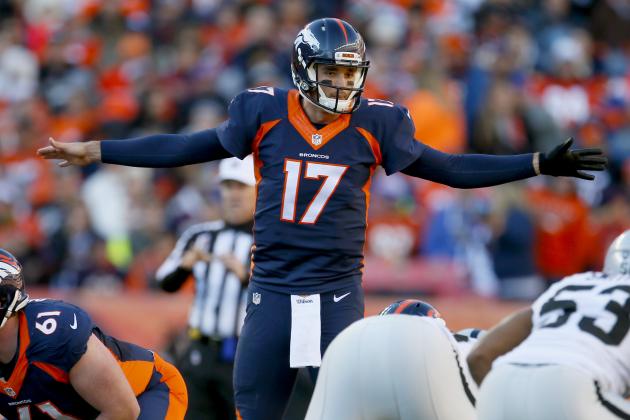 Photo courtesy of Bleacher Report
Week 14 was my first very good week in a while, and all but secured a decent record for the full season, barring a complete catastrophe, which has only happened once to me this year, during my disastrous 3-10-1 Week 8.
There have already been two games played this week, and I won neither game, but the Jets won one of them, so that's what really matters in the end. First of all, the Buccaneers lost the
first annual Condiment Bowl
, giving me a loss because I keep backing Tampa during the wrong weeks.
My pick for tonight's game: Buccaneers (+1) over RAMS.

— William Botchway (@WilliamBotchway) December 17, 2015
Either way, I look forward to the continuing of this tradition. You could say that we were treated with two of these games this week, as the Relish Jets played the Saurkraut Cowboys in JerryWorld.
My pick for tonight's game: Jets (-3) over COWBOYS. If the Jets lose, I might quit football until the playoffs. Or, forever

— William Botchway (@WilliamBotchway) December 20, 2015
Despite comical quarterback play from Matt Cassel leading to him benching, and the NFL debut of Kellen Moore, the Jets were only able to come out of the game with a push. That's more a little bit concerning, but a win is a win. Time to root against the Chiefs and Steelers.
UPSET ALERT
next to games in which I think the underdog will win outright, not just cover. Home team in CAPS.
VIKINGS (-5.5) over Bears.
The line probably is a bit too high, but the Vikings are due for a bounce back game, and this looks like the one.
JAGUARS (-3) over Falcons.
These are two teams trending in the complete opposite direction. The Jags could put themselves in position to sneak out the AFC South title if they win out, and Atlanta continues their historic and brutal fall from 5-0. Jacksonville is better, and at home, easy money.
Texans (+2) over COLTS.
This battle for futility (and the division) is going to Houston for two important reasons: they have J.J. Watt, and they get to play against Matt Hasselbeck. The jig is up, Matt, last week was just a warning.
UPSET ALERT.
GIANTS (+4) over Panthers.
This is the final test on the road to perfection. If the Panthers get past this game, they are almost guaranteed a 16-0 record, as they have games at Atlanta and hosting Tampa Bay to finish the season. They'll win this game in New Jersey, but only by a field goal. The Giants are just competent enough (sometimes) to give Carolina a fight, so I had to take the extra point here.
PATRIOTS (-13.5) over Titans.
Just under two touchdowns for the Pats against this Tennessee team at home looks like a win. It's a lot of points, but the Pats are one of the four best teams in the league, and the Titans are one of the four worst.
WASHINGTON PROFESSIONAL FOOTBALL TEAM (+2.5) over Bills.
Are the Bills better than Washington? Probably not, but I guess it could be called an argument. Are the Bills so demonstrably better than Washington so as to be favored by 2.5 at FedEx Field, or, in other words, 8.5 if this game was held in Buffalo? Nope. Not at all. Incredibly insane line. Take the points and run.
UPSET ALERT.
Chiefs (-6.5) over RAVENS.
KC's defense continues their roll against an offensively incompetent team led by Jimmy Clausen.
SEAHAWKS (-14.5) over Browns.
Seattle is doing that thing again where they absolutely kill teams, and now they're a pass heavy offense (and great at it), which should put the rest of the league on notice.
RAIDERS (+3.5) over Packers.
Much like in the Panthers-Giants game, the home team is just good enough that I have to pick them if they're more than a 3 point dog at home.
Brockos (+7) over STEELERS.
I'm not sure where all this Denver panic is all of a sudden coming from. The Brockos played poorly last week, and lost to the Raiders after making their offense look beyond inept in the first half. Some of the loss could be blamed on Brock Osweiler, and most of it could be blamed on Khalil Mack refusing to be blocked. Tough game, but not a death knell. The Brockos, who are the better team, will roll into Pittsburgh, and roll out with a victory. Even if they don't, this game sure as hell will be closer than seven points.
UPSET ALERT.
CHARGERS (-1) over Dolphins.
I don't even know where to begin handicapping this game. I'll call it a home team cover and run.
49ERS (+5.5) over Bengals.
Gamblers are showing a good deal of confidence in A.J. McCarron, making him a 5.5 point favorite on the road in his first start. Granted, it is against the Niners, but I'm still going to have to take the points because I have no idea what to expect from McCarron in this game.
Cardinals (-3.5) over EAGLES.
The Cards will expose the fraudulent Eagles in Philly this week.
SAINTS (-2.5) over Lions.
The home team will cover and win this game outright.
Last Week: 10-6

This Week:
0-1-1
Season:
104-98-5