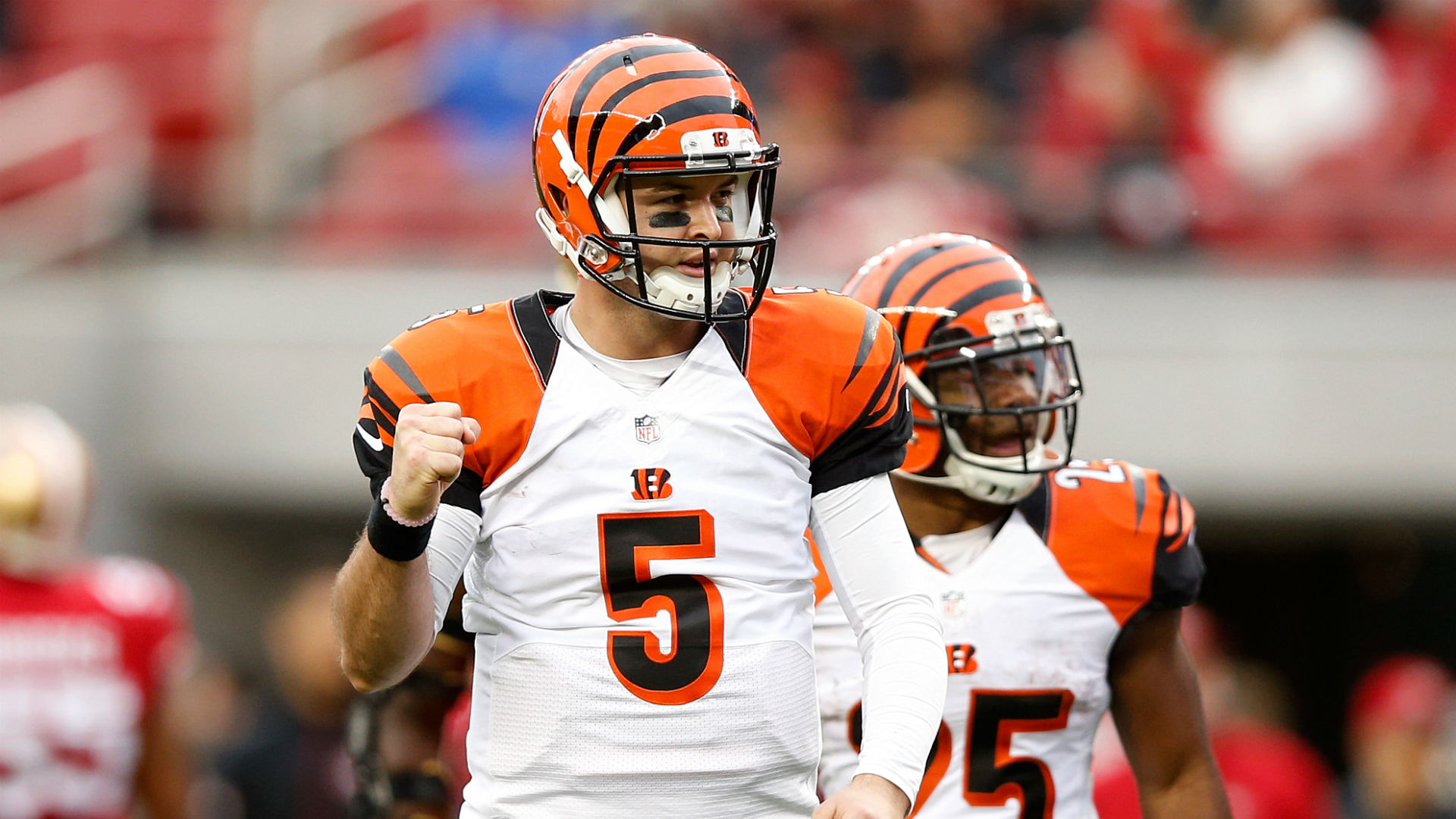 Photo courtesy of Sporting News
Week 15 was great, and secured myself a good record this year. I'm going to see if I can improve on that record down the home stretch, but I just have to remain afloat for the next two weeks.
My pick for tonight's game: RAIDERS (-5) over Chargers.

— William Botchway (@WilliamBotchway) December 25, 2015
I rode that momentum straight into the Black Hole on Thursday night, as the Raiders failed to cover a 5 point spread, that I thought would have been easy for them, instead coming away with a 3 point overtime victory. I must say, the game was a lot better than I ever could have anticipated.
But it's okay, because on Saturday night:
My pick for tonight's game: Washington Professional Football Team (+3.5) over EAGLES. Why are the Eagles favored by 3.5? What am I missing?

— William Botchway (@WilliamBotchway) December 27, 2015
Winner, winner, you like that chicken dinner?
UPSET ALERT
next to games in which I think the underdog will win outright, not just cover. Home team in CAPS.
JETS (+3) over Patriots.
This is an absolute must win for the Jets. Not officially, because they can still make the playoffs with a 10-6 record, but they'd need a
lot
of help, whereas if they win this game, they're in prime position to secure a Wild Card berth. My allegiances aside, I think the Jets will at the very least cover this spread. The Pats will be missing some key players, and the Jets played a healthy New England team really well in Foxboro. With Todd Bowles's defensive scheme, the Jets are one of the best equipped teams in the league to force Tom Brady into mistakes.
Now, as for winning the game, I'm definitely being at least slightly a homer here, but...
UPSET ALERT.
Texans (-3.5) over TITANS.
The Titans suck, especially without Mariota. Say hi to a division champion led by Brandon Weeden.
CHIEFS (-11) over Browns.
The Chiefs are rolling, and they're quite good at crushing bad teams.
DOLPHINS (-2.5) over Colts.
Home team! This game is a must win for the Colts, and totally meaningless for the Phins, but I don't see them pulling it out.
49ers (+10) over LIONS.
Ten points?!?! When was the last 5-9 team to lay 10 points, especially to a team that's only one win worse.
Cowboys (+6.5) over BILLS.
I just don't trust the Bills enough right now, and Kellen Moore should be less terrible this week now that he's had time to adjust. Despite the offensive at times QB play from the 'Boys last week, they almost beat a Jets team that is built similarly to the Bills, so they should keep it relatively close in Buffalo today.
Bears (+3.5) over BUCCANEERS.
The extra half point roped me into the Bears, who I just can't seem to give up on this season.
FALCONS (+6.5) over Panthers.
The Panthers have recently been involved in a few nail-biters on the road, and while it may not be as close as the Saints or Giants games in reality, the Falcons should end up within a touchdown at least.
All that matters though, is that the result will be the same as every other Carolina game this year: a victory.
Steelers (-10) over RAVENS.
Pittsburgh makes a mockery of this rivalry this time around, and destroys the lowly Ravens, who pack zero offensive punch in the Jimmy Clausen era.
Jaguars (+3) over SAINTS.
The Jags still have life in the AFC South race somehow, and I think they'll sneak out a road win at the Dome today.
SEAHAWKS (-12) over Rams.
Seattle kills bad teams.
Packers (+4.5) over CARDINALS.
Too many points for me to comfortably pick the Cards, but either way this should be a fantastic game.
VIKINGS (-7) over Giants.
The Giants have nothing to play for anymore, but aside from that, the Vikings are a touchdown better than the G-Men anyway, especially without their top (and only real) offensive weapon.
Bengals (+3.5) over BRONCOS.
A.J. McCarron waltzes into Denver, and beats Brock Osweiler who is definitely struggling these days. Even if they don't win outright, it will be a tight game. But they will win outright.
UPSET ALERT.
Last Week: 9-5-2

This Week:
1-1
Season:
113-103-7