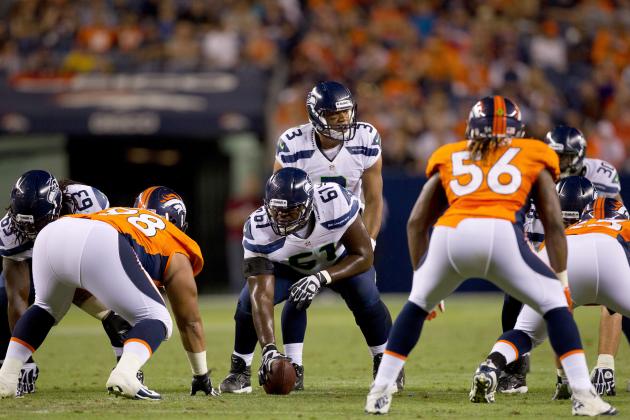 Photo courtesy of Bleacher Report
I don't want to talk about last week Jets game.
Nope.
Not happening.
I also don't want to talk about how I was fooled by the Tampa Bay Buccaneers for the second straight season. I made my Thursday night pick on Twitter (
@WilliamBotchway
)
I was late, but you have to trust that I would have made this pick before the game. Schoolwork got in the way and I totally forgot to tweet my pick.
My pick for tonight (yes, I forgot to tweet it out earlier): FALCONS (-6.5) over Buccaneers
— William Botchway (@WilliamBotchway) September 19, 2014
Winner, winner, winner, winner, winner, winner, winner, winner, winner, winner, chicken dinner.
I'm now 1-2 on Thursday night games, and 11-22 overall after yet another sub-.500 week. This is not shaping up to be a good season.
UPSET ALERT next to games in which I think the underdog will win outright, not just cover. Home team in CAPS.
BILLS (-2) over Chargers.
I'm not 100% convinced yet that the Bills are exactly a "good" team, but I'm sure that they are better than I expected. The defense didn't fall apart without Jairus Byrd and Kiko Alonso, like most people forecasted. Even if they aren't suddenly a playoff contender, their defense should give Philip Rivers and the Chargers some trouble as they travel cross-country for an early game.
BENGALS (-7) over Titans. I'm usually not one to overreact, but I believe I did last week when after one game, I declared that the Titans are better than I thought. I'm redacting that statement for now. They need to show me more before I can fully take a stand in either direction.

On the other hand, the Bengals are really, really good.
BROWNS (+1.5) over Ravens.
For the first time since the days of...
Photo courtesy of Cleveland.com
I can type the next three sentences with a clear conscience.
The Cleveland Browns are good.
I repeat, the Cleveland Browns are good.
This is not a drill.
UPSET ALERT.
LIONS (-2.5) over Packers.
The Lions have had one great game, and one horrible game. The Packers have had one bad game against the best team in football, one brutal half, and an amazing second half last week.
I don't exactly know what to think about either of these teams just yet, so I'm riding the home team in a divisional game.
JAGUARS (+7) over Colts. A lot of points being laid by a team I don't fully trust, Part 1.
Raiders (+14) over PATRIOTS. A lot of points being laid by a team I don't fully trust, Part 2: Electric Boogaloo.
Vikings (+10.5) over SAINTS. A lot of points being laid by a team I don't fully trust, Part 3.
J.J. Watt (Pick'Em) over GIANTS.
The NFL isn't fair now that J.J. Watt can play offense.
Defensively, he didn't make any impact statistically last week, but that will change against the Giants.
Expect a lot of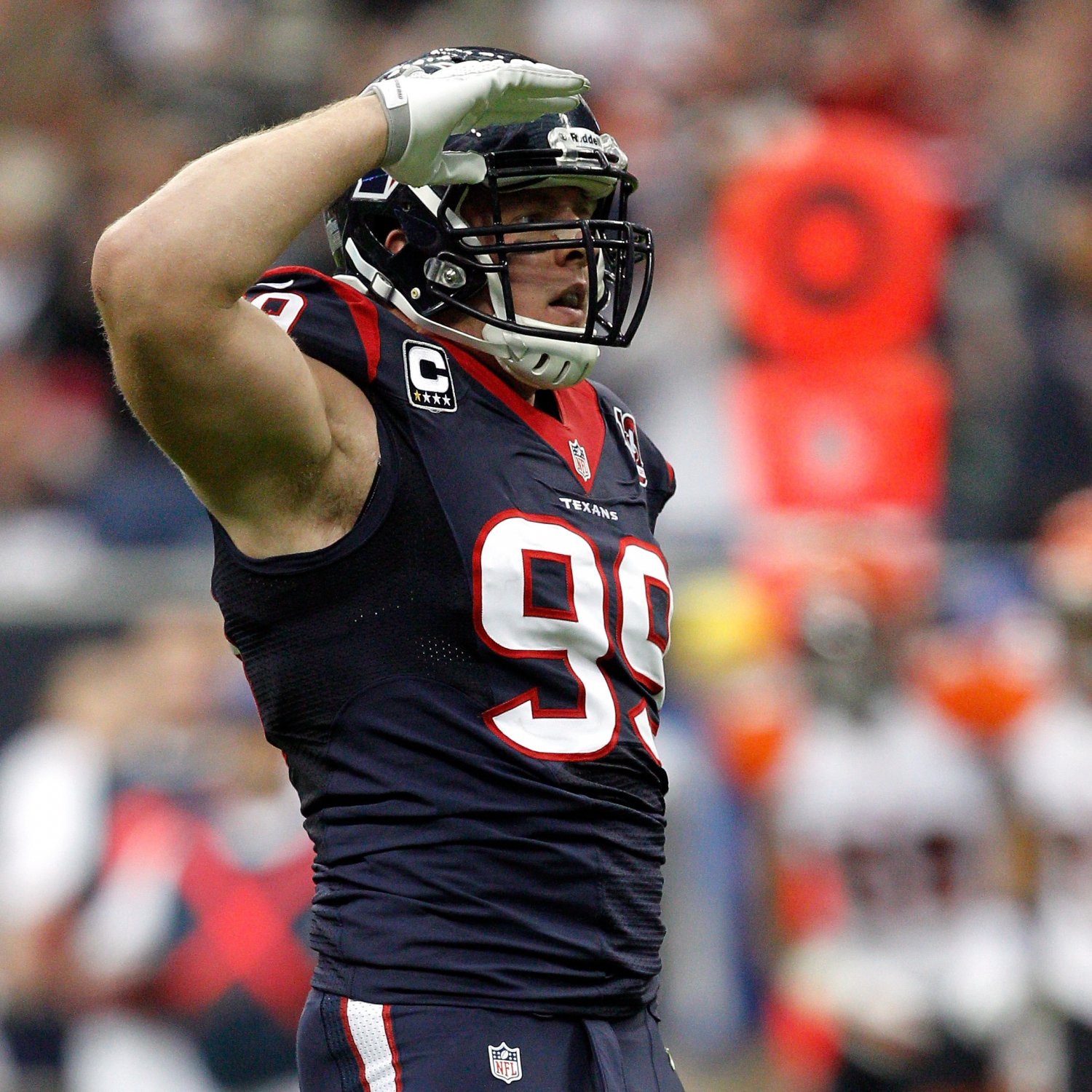 Photo courtesy of Bleacher Report
Followed by some
Photo courtesy of Manning Face
Washington Professional Football Team (+6) over EAGLES.
Maybe there is something to the idea that Kirk Cousins fits Jay Gruden's system better than Robert Griffin III. I'm not convinced about that just yet, but what I do know is that Philly is laying a lot of points against a Washington team that looked good last week.
RAMS (+1) over Cowboys. And this week's "I'm going with the home team because I don't know what else to do" winner: the St. Louis Rams.

UPSET ALERT.
49ers (-3) over CARDINALS. The San Francisco 49ers defense against Drew Stanton?

Ha!
DOLPHINS (-3.5) over Chiefs. I have no clue why this line is so low. Sure, the Dolphins looked bad in Buffalo last week, but that may have been more about the Bills being a good team than the Dolphins being bad.

The Chiefs suck, and are the road team. So, what exactly am I missing here, Vegas?
SEAHAWKS (-5) over Broncos. In this Super Bowl rematch, I'm rolling with the Seahawks at home because I'm adopting a new strategy; always take the Seahawks at home when the line is less than 7 points.
PANTHERS (-3) over Steelers. Even without Kraken, the Panthers defense is till terrifying. I have no clue why this line is so low, but I'm not complaining.


Bears (+3) over JETS. I'll be writing a full preview for this game tomorrow. I'm very confused by this game. I still think the Jets win, but only by 1 or 2 points. And if the Bears win outright, I'm safe. But there is a huge possibility that the Jets go ahead and win by 4 or more.
I don't even know with these Jets. If you intend to gamble on this game, don't. For the love of God, stay the hell away from this.
Since it's still early in the season, I'm going to continue a section that I began last week, evaluating some of my preseason predictions.

Team I Was Wrong About That it Makes Me Cry
Tampa Bay Buccaneers

Teams I Was Wrong About
Carolina Panthers

Teams I Was Right About
New York Giants
Cleveland Browns
Indianapolis Colts

Teams I Might Be Wrong About
Philadelphia Eagles

Teams I Might Be Wrong About Being Wrong About
Tennessee Titans

I'm not going to congratulate the NFL on adding Adrian Peterson and Greg Hardy to the "commissioner's exempt list." It needed to happen. Those two need not play in the NFL until at least next season.

Last Week: 6-10

This Week: 1-0

Season: 10-22