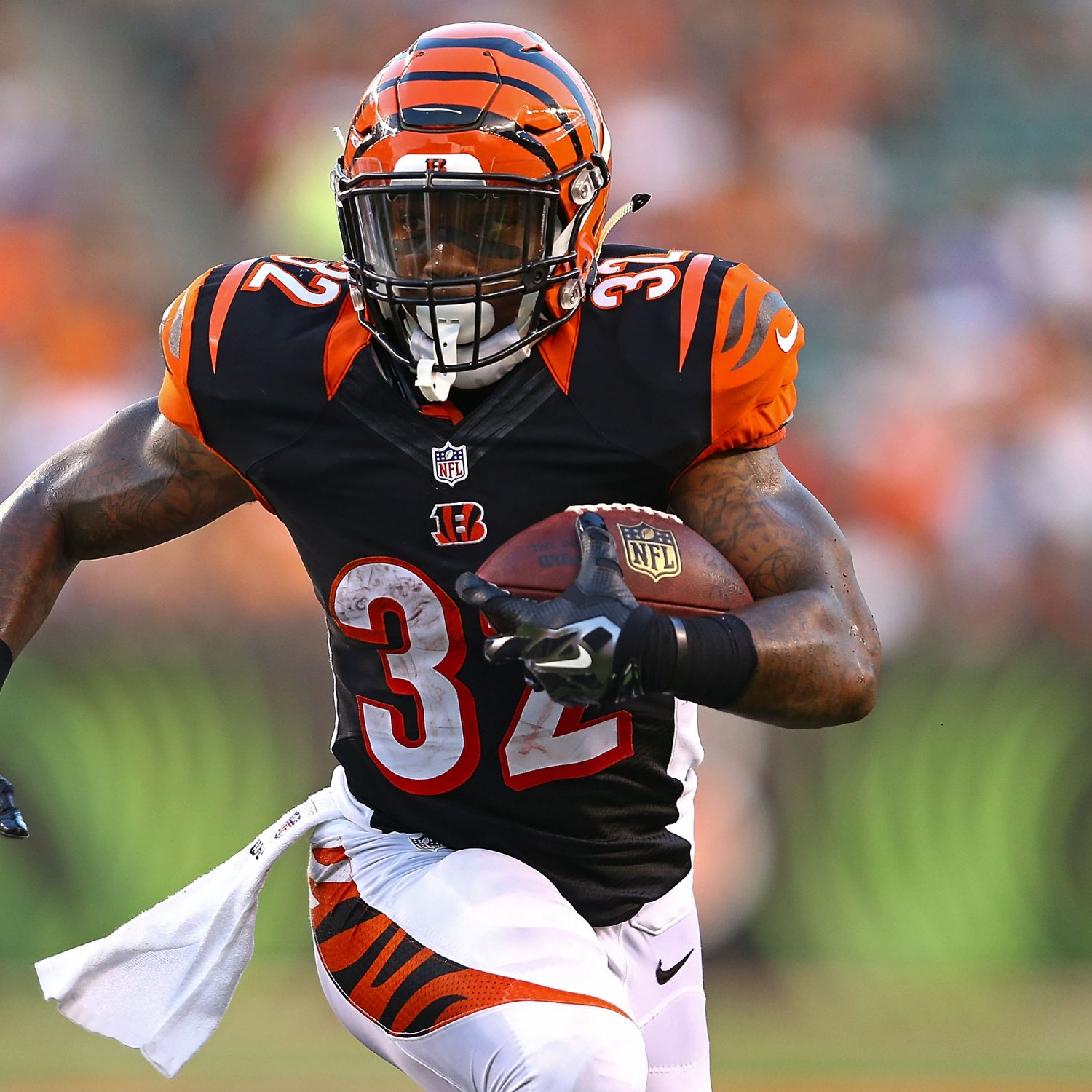 Photo courtesy of Bleacher Report
It's the end of a long season, and it's time for the playoffs. Things get started today as we kick off the worst Wild Card round ever, but that will give way to what should be an awesome second round next week.
Now let's take a trip back to September, when I posted my NFL Preview. I got seven of the twelve playoff teams correct, but there was an interesting conference split. I got nearly every AFC playoff team correct, with my only mishap being me placing the Jets in the sixth spot and leaving the Steelers out completely. That means that I only got two teams correct in the NFC: the Seahawks and the Packers (who I nearly left out anyway). I figured that the NFC would be a very interesting conference this year, but little did I know I'd be so wrong about so many things.
Speaking of being wrong, let's talk about my picks this year! I naturally closed out the year with a 7-9 Week 17, meaning that I finished the year 18 games under, compared to 13 games over in 2013. This also means that even if I sweep through the postseason, there's no chance of be sniffing .500 for this season overall. I'm disgusted.
UPSET ALERT
next to games in which I think the underdog will win outright, not just cover. Home team in CAPS.
Resurrection of Lindley (+6.5) over PANTHERS.
It seems obvious to everyone that the Cardinals are going to lose this afternoon, but I'm not so sure. The fact that the Cards are 11-5 is incredible considering the innumerable amount of injuries that they've suffered, dating back to losing Daryl Washington and Darnell Dockett to season ending injuries even before Week 1. All credit goes to Bruce Arians and future Jets head coach Todd Bowles for the job they've done all year working with a depleted roster. Asking them to win a road playoff game with Ryan Lindley as the starting quarterback would usually be an impossible task, but not against a sub-.500 division winner in the 7-8-1 Panthers.
Carolina had won four games in a row on their way to winning the NFC South, simply because no one else wanted to. I don't trust them at all, but their defense has improved over the last few weeks and Cam Newton has been keeping their offense afloat.
Superior coaching will keep the game close, but in the end, Newton will be the best player on the field, and for the second time, a team blow .500 will advance to the second round. This game is going to be terrible. I suggest you avert your eyes.
Panthers 23, Cardinals 17.
Ravens (+3) over STEELERS.
I'm not nearly as excited for this game as I should be. I recognize that Ravens-Steelers is one of the best rivalries in the league. I recognize that these are divisional foes playing each other for the third time this season after splitting the first two games. I get it. I recognize that the Steelers have the best offense in the NFL and will go up against a pesky Ravens defense (even with their gruesome secondary) that will be getting back Haloti Ngata.
But am I chomping at the bit to watch it happen?
Not really.
Unlike the first game, however, I will make sure to watch this because it will be a fun game. The key here is how Pittsburgh deals with the loss of Le'Veon Bell. The star running back will be out for today's game, and they don't really have anyone to replace him. Rookie Josh Harris and Ben Tate, fresh off of being cut for the second time this year, are going to be leading the running game, which seriously hinders Pittsburgh's offense.
At the same time, the Steelers still have Antonio Brown on their team. Not only is he amazing, the Ravens have absolutely no one that can cover him. And yet, I think Baltimore can overcome that. Their pass rush is great, and should frustrate Big Ben throughout the night, even if sacking Ben is like a midget dunking on Dikembe Mutombo. The Steelers offense runs through Roethlisberger, Brown, and Bell. And one of those pieces will be out tonight.

UPSET ALERT.

Ravens 28, Steelers 24.

Bengals (+3.5) over COLTS. For the third year in a row, the Colts are 11-5, for the third year in a row they are a lot shakier than their record suggests, and for the third year in a row, I'm picking against them in the first round.

Indianapolis went 2-4 against playoff teams this season. They were embarrassed by the Steelers, Patriots, and Cowboys, lost to the Broncos. One of the playoff teams that they beat was the Ravens. The other...the Bengals. In fact, they didn't just beat Cincinnati, they shut the Bengals out 27-0.

So, why in God's name am I picking the Bengals in this game?

Two reasons: inconsistency, and Jeremy Hill.

We'll start with the first. Both of these teams, and their quarterbacks can be erratic at times. That Week 7 game was simply a case of the Colts playing their best game while the Bengals played their absolute worst. the stars aligned and it led to a beatdown. It would take a lot of luck (and no, I don't mean Luck) for that to happen again.

As for the other big factor, it's pretty self explanatory. These two teams played before Jeremy Hill broke out and took over Cincinnati's rushing attack. He's been awesome, and the combination of him and Giovani Bernard has been great. Bernard has been shifted to the role of almost purely a receiving back, while Hill has been tearing it up as the lead back. In related news, the Colts have a terrible run defense, so the Bengals should be able to take advantage of that this time around in a close game.

Once again, UPSET ALERT.

Bengals 31, Colts 29.

COWBOYS (-6.5) over Lions. This is the only favorite that I'm taking all weekend, and it makes me quite nervous. There is a good chance that I'm wrong and the game is a lot closer than expected, and it's not out of the question that the Lions win outright and perpetuate the insanity that Tony Romo cannot win a big game.

Detroit has one of the best defenses in the NFL, and if they can slow down, and possibly shut down the potent Dallas offense, then they should win easily. But I don't see that happening.

Everything is working perfectly on the offensive side of the ball for the Cowboys. Their offensive line is beating up their opponents up front, they are elite at running back, wide receiver, and most important quarterback, and each of these pieces are meshing perfectly.

On the other side of the ball, Detroit's offense has a lot of talent but has struggled to get going all year. I'm going to heap a good portion of the blame for that onto Matthew Stafford, because he's not good enough to take advantage of the weapons around him in Joique Bell, Calvin Johnson, and Golden Tate. This is the perfect team for the Cowboys defense to take advantage of. With Dallas's ball control offense, the Lions will rarely see the ball, and they aren't the type of quick strike offense that can score quickly enough to keep the game close.

And for that reason, I'm laying the touchdown.

Cowboys 27, Lions 17.

Divisional Playoffs
PATRIOTS over Ravens.

BRONCOS over Bengals.

SEAHAWKS over Panthers.

Cowboys over PACKERS.

Conference Championships
PATRIOTS over Broncos.

SEAHAWKS over Cowboys.

Super Bowl
Seahawks over Patriots.

Last Week: 7-9

Season: 117-135-4